Tone your whole body in time for beach season! Here are 21 of the best workout routines to get your sweat on.
RELATED: Private: Post-Gym Beauty Routine: How to Look Good After a Workout
21 Best Fitness Workouts for Head to Toe Toning
1. The 3-Week Plan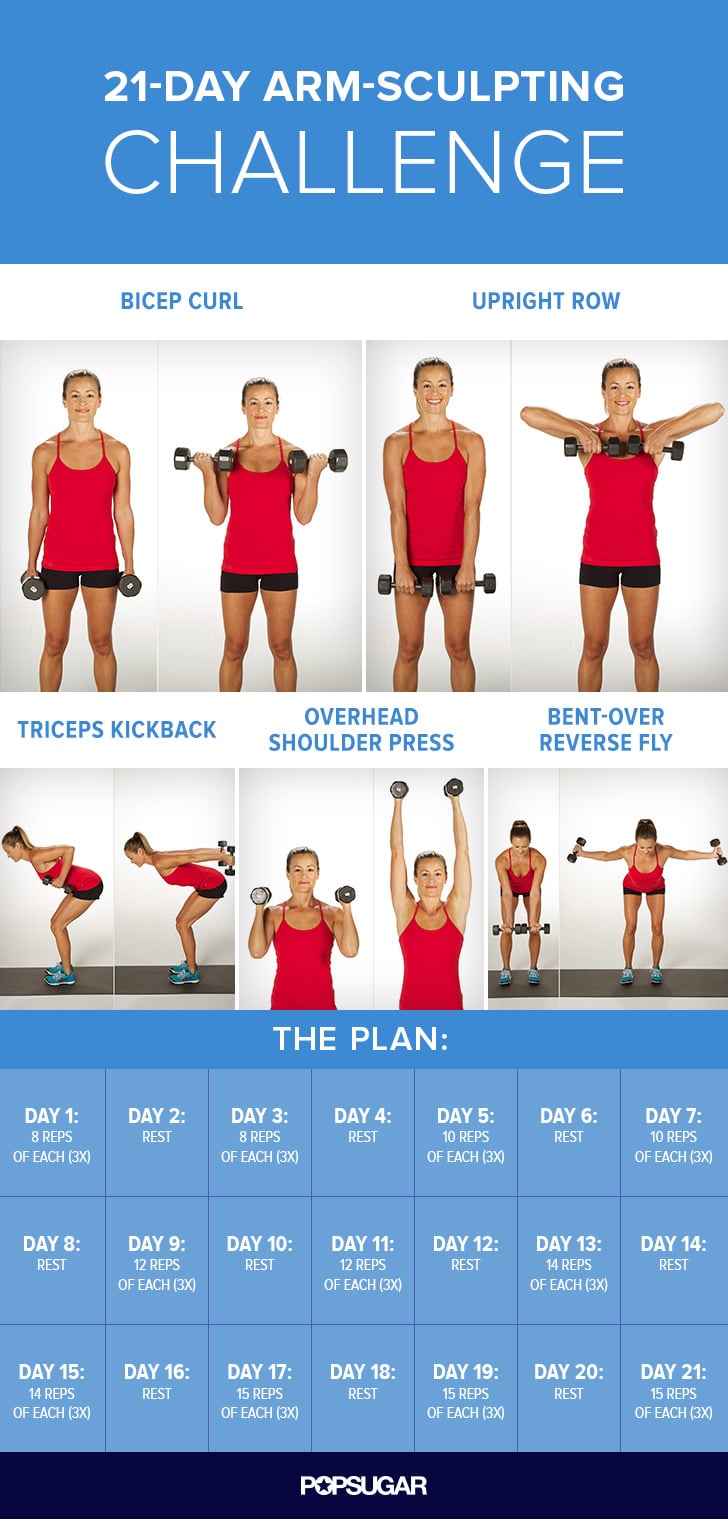 Who needs a personal trainer when you can do exercise at home? This easy 3-week plan will bring a big surprise in toning your muscles.
2. 30-Day Summer Abs Challenge
|

Determined to get those abs but don't have time to hit the gym? Don't worry, this abs challenge got you covered. All it takes are crunches, leg raises and planks to keep you moving with this challenge.
3. Walker to Runner

Who says walking and running doesn't help you get fit? According to fitness gurus, running is in fact, one of the top forms of exercises to be the most effective of all time.
4. 5-Minute "Almost No Work" Plank Workout
This five-minute exercise will make the workout a piece of cake and makes you feel like you haven't exercised at all. Make sure to try this out and see how your body gets fitter.
5. 6-Week, 4 Minutes/Day Workout
|

Exercises don't have to be extra especially when you only have a couple of minutes to spare every day. Try this 4-minute for six days workout routine and see the results of this for yourself in just six weeks.
6. At-Home Bubble Butt Workout

Achieving that beach body has never been easy with these at-home bubble butt workout. This exercise does not only improve your lower body but also makes your tummy flatter so those abs will finally show!
7. How to Achieve Lean Thighs
When it comes to achieving leaner thighs, there is no exercise better than leg lifts. Do these five basic exercises to help you sculpt those thighs!
8. 30-Minute Boot Camp Workout
This workout may seem a little intense but thirty minutes a day is all you need to keep your body fit and healthy. With just one minute per exercise, you'll definitely won't notice how fast this workout routine goes.
Get more Full Body Exercise Ideas here.
9. Flat Tummy Workout
Do you love yoga balls for your exercise routines? If yes, then this might be perfect for you! Grab your yoga ball and start this 5-easy workout routine to help you with those belly fats you've been wanting to get rid!
10. Killer Kardio Exercise
Wanting to do some extreme workout but don't know where to start? Try this killer cardio exercise, you can complete this set of exercises for as fast as 35 minutes!
11. Short Everyday Workout Plan
If you don't have a lot of time to spare and looking for short-time exercises, then this workout plan may be just what you need. With just 15 minutes to spare every day, you'll have that healthier and fitter body!
12. Standing Workout for Flat Abs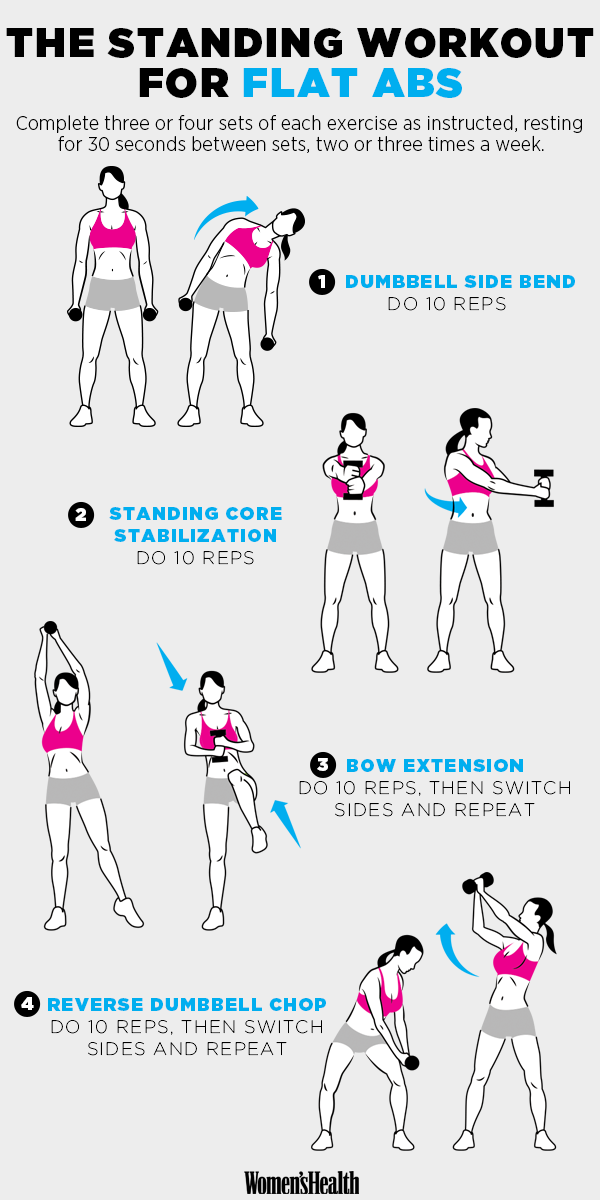 Pick up those dumbbells and challenge yourself with these easy standing workout. This 4-step workout program helps you easily gain flatter abs.
13. The One Song Workout Burning those calories you ate over the weekend can be easy. You can even achieve weight loss via this one-song workout. Make sure to add this workout plan to your routine and get ready to see a fitter you.
14. The 20-Minute No Excuses Workout

If you're looking for simple workouts, then consider this workout plan! You don't have to be extra in doing daily exercises and this plan you can do in your living room!
15. 21-Day Learn to Run Challenge
Running is fun and while most people find it hard, there is actually a secret to it. Try out this 21-day running challenge to improve your breathing and running techniques!
16. 7-Day Morning Workout Challenge
Waking up early to work out is hard. But, do you know that morning workout is more effective than exercise done during other times of the day?
17. 7-Minute Belly Sculpting Challenge
Getting rid of those belly fats is the hardest of all. This 7-minute belly sculpting challenge will make it easier. It suits skills of all levels — beginner, intermediate, or advanced.
18. 7-Minute HIIT Workout
If you want to burn major calories, you have to try HIIT or high-intensity interval training. It's a form of exercise that involves short bursts of high-energy anaerobic exercise, repeated 3 times.. 
Anyone can squeeze in this quick seven minute workout! The great thing about this workout is that you won't need any special equipment. Just pop on your favorite workout playlist and you can easily do it from home!
Tip: HIIT workouts use multiple muscle groups at the same time, so don't skip your warm-up! If you're new to HIIT, feel free to modify the workout for your fitness level.
19. 20 Minute Full Body Yoga Workout
Don't you just love a workout that benefits your mind, spirit, and body at the same time? This 20 minute full body yoga workout is the perfect way to build muscle strength and increase flexibility. 
To help tone your body, do the full routine three or four times a week. If you're new to yoga, remember to listen to your body. Yoga shouldn't hurt, so give yourself the time you need to build flexibility. 
Tip: If you don't have a yoga mat at home, a thick beach towel, large comfortable rug, or even a woven blanket should work in a pinch! Just make sure it won't cause you to slip as you do your poses.
20. 14-Day Quarantine Workout Plan
If you have to stay at home for fourteen straight days, make sure you spend some of that time working out. Two full weeks of binge watching your favorite shows (and snacking) can be disastrous for your figure! 
To keep fit during this time, try this apartment-friendly 14-day quarantine workout plan. Four rounds of each circuit will get you 30 minutes of exercise each day (and a guilt-free ticket to the couch). 
Tip: If you're all alone at home, try to find a virtual exercise buddy. Take advantage of video conferencing apps and do the exercises together.
21.  HIIT Partner Workout
Exercising as a couple is a great way to spend quality time together. Everyone knows how easy it is to fall off the exercise wagon and your partner can help keep you accountable, motivated, and engaged.
This HIIT partner workout offers a variety of exercises you can do with your partner from the comfort of your own home. It'll help tone your legs and strengthen your core—just don't forget to switch sides or positions for a more even workout!
Tip: Gamify your workout sessions to make things more interesting. Set up a scoreboard to record your progress and declare a winner at the end of each workout session.
Looking for workout videos to help you with your daily workout routine? Watch this video by Fitness Blender for 32-minute cardio workout you can do at home:
Your confidence not only depends on having a gorgeous exterior but a fit and healthy mind and body, too. Find the best fitness workouts to start with and print them out for motivation! You can see a lot of exercise program or workout apps over the internet nowadays. All you need is a goal and the motivation to get that physical activity started. Have fun working out!
Whew, did you break a sweat or what? The workout I'll definitely be incorporating into my daily routine is the Short Everyday Wake-Up Workout. What about you? Share your healthy lifestyle tips with our readers in the comments below or via Facebook!
Check out our new store Scrumptious for makeup products, clothes, accessories and more!
Follow my Facebook, Twitter, Instagram, and Pinterest accounts to get the latest makeup, hair and nail trends!
Up Next: 
Editor's Note – This post was originally published in March 2017 and has been updated for quality and relevancy.