Moisturizers should be an essential part of your skincare and beauty routine. Young, fresh dewy looking skin is all thanks to a proper moisturizer.  We've rounded up 11  of the best moisturizers on the market, guaranteed to address all your dry skin issues.
Turn Up the Moisture with these 11 Moisturizers
Dry skin issues cannot be solved by just drinking a glass of water.  It requires a lot more work than that!
Moisturizer is an essential part of a great skin care routine, after all, all skin (even the oiliest) requires antioxidants, and cell-repairing ingredients to maintain its youthful glow.
Here are some of our favorite moisturizers for healthy skin!
Feature image via New Beauty.
1. Clinique Moisture Surge Intense
Clinique Moisture Surge Intense gives your skin an extra boost of moisture.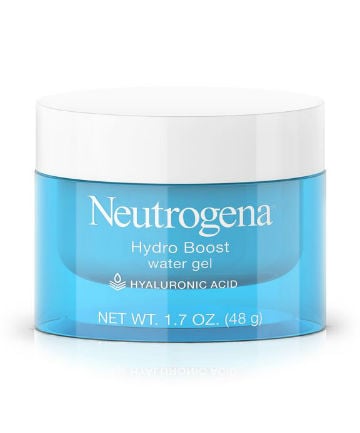 Hyaluronic Acid is good for the skin according to numerous dermatologists and it's needed ingredient for your moisturizer Why? It's naturally found in our bodies, it holds 1,000 times its weight in water, and has a gel-like quality that keeps skin plump and moisturized from the inside out. Unfortunately as we age, we produce less hyaluronic acid, but Neutrogena Hydro Boost Water Gel is packed with this ingredient.
3. Aveeno Clear Complexion Daily Moisturizer
This moisturizer keeps the skin hydrated for long hours and works well with makeup.
Promises to keep skin hydrated for 24 hours and it doesn't cost that much – barely more than a Starbucks Latte.
5. Charlotte's Magic Cream
Mixed with patented anti-aging ingredients, hyaluronic acid booster plus floral extracts, this product that lift and transform tired skin in an instant!
6. Yes to Cucumbers Daily Calming Moisturizer
Voted in 2012 as the Best All-Natural Moisturizer, this is a products that ultra-hydrates with soothing Aloe Vera and Cucumber. It also contains Zinc for non-chemical SPF 30 protection.
7. Origins High-Potency Night-A-Mins Cream
Made up of calming geranium, purifying thyme, and vitamins C and E, this product can boost cell turnover while you sleep.
8.  CeraVe Facial Moisturizing Lotion with SPF 30
A lightweight moisturizer that hydrates and protects the skin during the summertime. This moisturizer is easily absorbed by the skin so you don't have to worry with being shiny and greasy.
9. Lancome Bienfait Multi-Vital SPF 30 Cream
This vitamin enriched moisturizer also protects your skin from the sun with SPF 30. With a clean fresh scent, Bienfait offers 24 hr moisturization, and contains antioxidants.
10. ELF Daily Hydration Moisturizer
A moisturizer that contains intense hydrating ingredients such as Shea Butter, and Jojoba Oil, but doesn't feel greasy.
Olay has been a trusted classic for years. And there's a good reason for that: It works. With a peptide-B3 complex, niacinamide, and powerful antioxidants, like vitamin E and green-tea extract, it covers the 3 R's: replenish, repair, and renew. Pamper your skin by slathering some before bed every night and you'll see a younger looking skin by morning.
Which moisturizers are your faves? Share with us in the comment section below!
For other skin care worthy advise, you'll love reading these posts:
Keep in touch for the latest and greatest news in beauty and makeup!
♥ DAILY NEWSLETTER: here
♥ TWITTER: OfficialMakeupT
♥ FACEBOOK: https://www.facebook.com/makeuptutorialsofficial
♥ INSTAGRAM: @makeuptutorialsofficial