Are you going crazy with all the beautiful eyeshadow palettes out there? Well, we've compiled a list of the best drugstore and high-end palettes you can get your hands on!
RELATED: 9 Fun Colorful Eyeshadow Tutorials For Makeup Lovers
In this article:
Eyeshadow Palettes | Best Drugstore & High-End Palettes
A Guide to Your Eyeshadow Palettes Hunt
When I'm planning my look, I find eye makeup to be the most challenging. But it's a challenge I take seriously. And so, shopping for the best eyeshadow palettes is also something I take seriously.
If you're in the same boat as me and the other makeup lovers out there, fear no more. From natural to sultry, cream to pressed, matte and glitter, this list of palettes will make your heart skip a beat.
High-End Eyeshadow Palettes
1. Coloured Raine Queen of Hearts
Although quite new in the makeup market, the Coloured Raine Queen of Hearts Eyeshadow Palette is making the rounds. This is an awesome palette with six matte and six shimmer shadows.
The transitional matte shades are really great and you'll be able to do a complete look with this palette already. But seriously, I'm drooling over the gold packaging. It's not only glamorous, but the package is also sturdy!
2. Urban Decay Naked Eyeshadow Palettes
View this post on Instagram

The first-ever Urban Decay Naked Palette was released years ago and yet, it's still the better palette over the Naked 2 and 3 by a mile. Not to mention, Urban Decay started the nude eyeshadow palette trend.
If you're going for the natural look or a smokey eye, this palette will come in handy. This is also one of the best eyeshadow palettes for brown eyes!
3. Tarte Tarteist Pro Eyeshadow Palettes
The Tarte Tarteist Pro Eyeshadow Palette is probably the best eyeshadow palette from Tarte. With this brand, you can always expect the best quality shades and colors.
This palette is more for the matte shadow lovers out there as it includes 16 matte and four shimmer shadows. Enjoy the easy to match colors and do a full look with this one!
4. Marc Jacobs Style Eye-Con No.20
We love the Marc Jacobs Remarcable foundation, and we also love this Style Eye-Con No.20 Eyeshadow Palette to bits! Despite the $100 USD price tag, you'll enjoy the superb quality of the eyeshadows.
Offering 20 gorgeous shades, the arrangement of colors is one of the best ever and it's easy to create a complete look with this one. And yes, we love the packaging too!
5. Tarte Tartelette in Bloom
I told you! Tarte really makes great eyeshadow palettes! Another one making this list is the Tarte Tartelette In Bloom Eyeshadow Palette and believe me, THIS is the palette you must own.
This is probably the best eyeshadow palette for beginners as it's all about neutrals! I can go on and on about why this palette is the best out there, but I'll give you the top reasons why instead.
First, the shadows are highly pigmented and creamy. Next, the shadows blend like a dream, really! Third, we love the big mirror and cute packaging.
And last, the palette smells like vanilla, need I say more? But seriously, this is an everything-in-one palette and the quality is undeniable. Buy this!
6. Too Faced Chocolate Bar
Too Faced also has good eyeshadow palettes, but one of the most notable is this Chocolate Bar Eyeshadow Palette. It comes with 16 shades; a good mix of mattes and shimmers.
This is more of a neutral palette and we love the colors! As an added bonus, you're going to love the chocolate scent too!
7. Anastasia Modern Renaissance
Move over UD Naked palette, because this eyeshadow palette is taking the throne. The Anastasia Beverly Hills Modern Renaissance Eyeshadow Palette is a force to be reckoned with.
This palette offers a variety of colors from warm, cool to neutral shades. There are unique shades like the awesome reds and browns and there are also the staple shades that we love.
The pink felt packaging is adorable. All-in-all, a fantastic palette!
8. Makeup for Ever Artist Palette Volume 1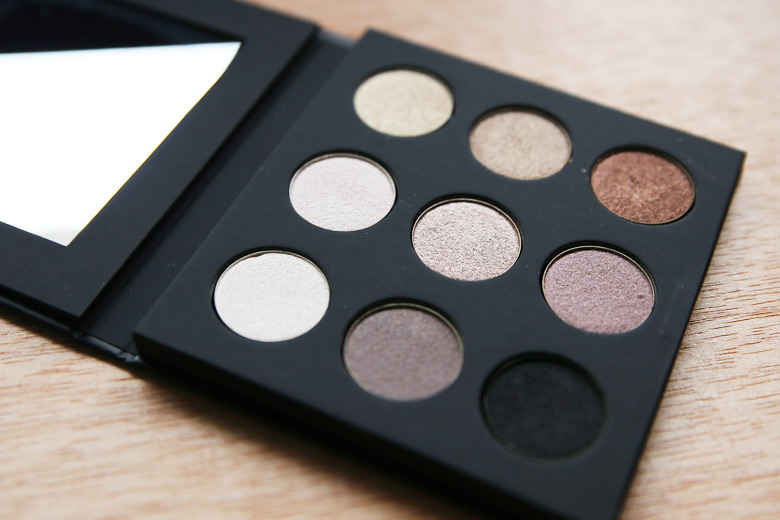 Many makeup lovers overlook the Makeup For Ever eyeshadow palettes and it could be because they're too darn expensive. But hey, if you're willing to splurge then the Artist Palette Volume 1 must be on your list.
They're truly one of the best eyeshadows on the market today. The shadows are buttery and the pigments are intense.
But, this palette comes with more shimmer shades, so it might be hard to pull off a complete look with this one. Still, the quality is awesome!
9. Kat Von D Shade + Light Eye Contour Palette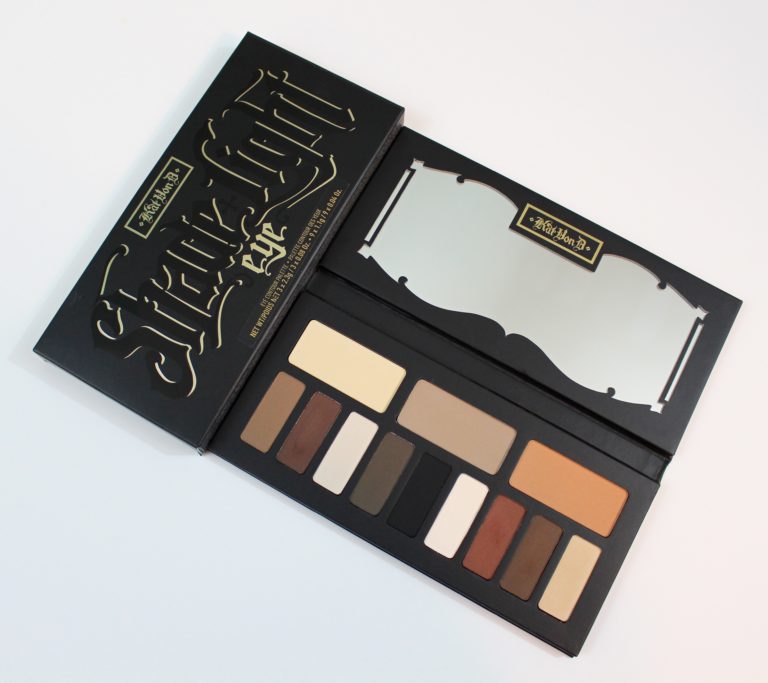 Okay, this might be an eye contour palette but it would be a shame if you don't use it as eyeshadow. The Kat Von D Shade + Light Eye Contour Palette is a miracle worker.
Everything is matte and everything you'd want in a matte eye palette is here. We give the creamy formula and high pigmentation two thumbs up. And oh my, the blending ability is off the charts!
10. Violet Voss Holy Grail Eyeshadow Palettes
Can you see how beautiful the range of colors is in this Violet Voss Holy Grail Eyeshadow Palette? It's actually the HG palette for some makeup lovers out there.
You just got to love the warm tones here. There are rich and deep browns, raspberry, orange, champagne, and a mix of mattes and shimmers.
It's easy to create a full look with this and it's a dreamy palette for women you like warmer shades.
11. Stila In the Light Eyeshadow Palettes
The Stila In The Light Eyeshadow Palette is a thing of beauty and it's perfect for women who like pretty things. This one is quite pricey but it's worth the splurge.
Although it only offers four matte and six shimmer shadows, it's actually a palette to take you from daytime to nighttime looks easily. Plus it's one of the best eyeshadow palettes for blue eyes. You'd be surprised!
RELATED: 176 Eyeshadow Tutorials & Makeup Hacks For Beauty Junkies
Best Affordable Eyeshadow Palettes
1. Morphe 35O Colour Nature Glow
First off, this Morphe 35O Colour Nature Glow Eyeshadow Palette is a steal! For just around $22 USD, you're getting 35 shades of awesomeness.
The Morphe Palette 350 includes 21 matte and 16 shimmers/metallic shadows. It's definitely a reliable palette for beginners as you can create several complete looks with this one.
And if you're a fan of warm tones, you just got to have this! And by the way, the pigmentation is unreal!
2. NYX Ultimate Shadow Palette
Oh my goodness! Seriously, for just $18 USD, you're going to get one of the best drugstore eyeshadow palettes ever. This NYX Ultimate Shadow Palette collection is the bomb!
The packaging is neat and perfect for traveling. Despite being compact, it includes 16 glorious shades!
There's a good mix of matte and shimmer shadows. Makeup lovers rave about its fabulous pigmentation, creamy formula, and excellent blending ability!
3. Nuance Salma Hayek Eyeshadow Palettes
Not many are acquainted with the Nuance Salma Hayek Eyeshadow Palette and it's about time you learn about this magnificent product!
Although it comes with only six shades, what you get are high-quality eyeshadows comparable to high-end palettes out there… might be even better than most too!
Completely no fall out on, the shadows are highly pigmented and blend like a dream too!
4. e.l.f. Clay Eyeshadow Palette
Truth be told, e.l.f. eyeshadow palettes have come a long long way and they truly worked on the quality of their eyeshadows as opposed to just offering 100 low-quality shadows in one palette (remember those?).
These Clay Eyeshadow Palettes blend very well. The texture is smooth, and the pigmentation is lovely.
You get five shades for each compact, which is actually enough for you to do a full look. e.l.f. is known for affordable and quality makeup products so it's probably one of the best drugstore eyeshadow palettes out there.
5. Milani Everyday Eyes
The shadows are soft, quality is great, and one swatch can go a long way since it's highly pigmented. The palettes also offer unique shades hard to find in other palettes.
Milani surely hit the nail on the head with its Everyday Eyes Eyeshadow Palette! Everything about it is fantastic.
Plus, you can never go wrong with gold packaging and the brush is actually very nice too! If you're on the hunt for good cheap palettes, then you have to check this out.
6. Essence All About Bronze
To all the ladies who love bronze and shimmery eyeshadow makeup palettes, we have the winner right here. The Essence All About Bronze gives us heart emojis all over!
It can also double as highlighters bronzers if you use them right. These shadows are highly pigmented and of high quality, so please, do yourself a favor and get them!
Pulling off the perfect eye makeup requires help from awesome eyeshadow brushes. Check out these makeup brushes tips for Carli Bybel:
As a beauty lover, there is nothing more satisfying than breaking into a new eyeshadow palette and playing with all the beautiful hues. Shopping for an eyeshadow palette can be challenging because there are so many good ones out there.
Decide on a look you want to wear often. Are you going for a palette for an everyday natural look? Or, do you prefer a palette for nighttime and date night looks?
Determine if you want a handy palette so you can pick the right size. It will take a bit of experimenting but beauty shouldn't break the bank. I hope this list has been helpful in your search for the right one.
Which of these eyeshadow palettes do you want to try out? Sound off in the comments section below!
Up Next: 
Don't forget to follow our Facebook, Twitter, Instagram, and Pinterest accounts to get the latest makeup, hair, and nail trends!
Editor's Note: This post was originally published on January 18, 2016, and has been updated for quality and relevancy.