There are many ways to create a DIY lip stain but this one I'm going to show you will blow you away at how simple it is to make.
DIY Lip Stain Without The Chemicals!
Okay, so I've been looking through different DIY lip stain formulas and I'm just amazed at how easy and convenient it is to create your very own lip and cheek stain. I found this formula by Ela Gale and thought to share it with you because it is truly chemical free and very easy to make.
Here's What You'll Need:
Tea bags that produce strong red color
1 cup boiling water
water pot
Small Container
It's crucial that you use a tea bag that stains strongly like those that have Acai Berry, Cranberry, or Black current. Ela used the Superfruits variety from Healtheries to create her lip stain. There are other ways to create lip stain using all natural formulas like beets, or flower pigments, but it is true that some of these contain enzymes and healthy bacteria that can hasten its spoilage. Unlike tea bags which last longer as long as kept in a cool place. See how you can create your own DIY lip stain for that guilt-free, sexy pout.
Step 1: Steep The Tea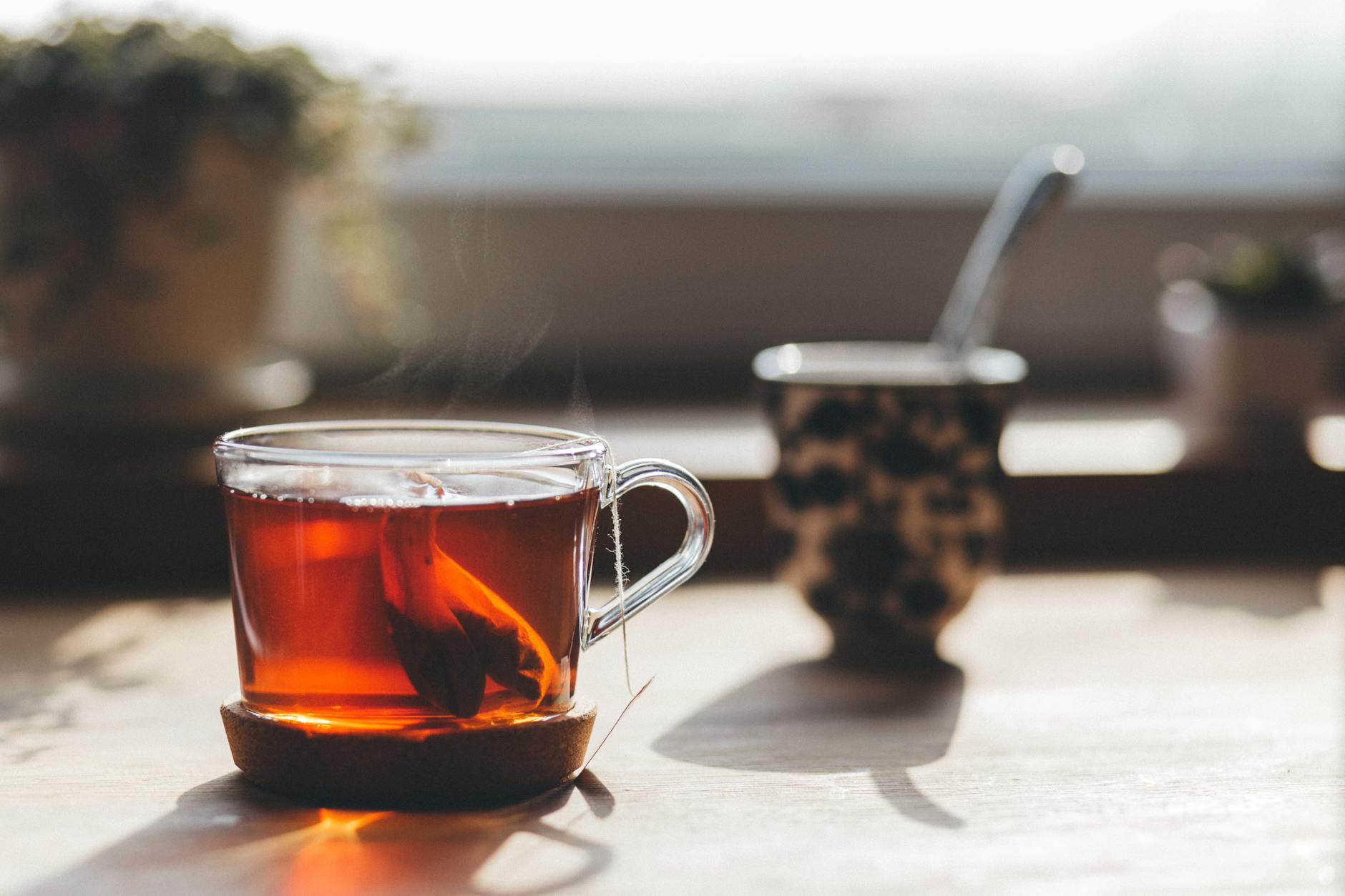 The first thing to do is to steep the tea bag by putting it on a pot and pouring in about a cup of boiling water. Steep it for about 10-20 minutes until the color stain has reached its maximum.
For berry teas, you will find strong red or plum colors and that's exactly what you'll need for a natural and healthy looking stain.
Step 2: Boil The Water
After you think the tea has been steeped enough, take out the tea bag from the pot and simmer the concoction on low heat in order to allow excess water to evaporate and to have a more concentrated solution.
Personally, I would use rose water instead for a nice smelling formula that's moisturizing at the same time.
Step 3: Transfer To Container
When the water is reduced to about 2-3 spoonfuls, let it cool and transfer to your desired container as per the video tutorial but I would suggest that you take a cotton swab and swatch it on your lips to see if you prefer a more saturated color.
Step 4: Use a lip brush to apply
While some of us are not really particular with the tools we use. Using a clean lip brush to dip into the solution will ensure that your DIY lip stain is clean and isn't contaminated easily.
Finished Look of The DIY Lip Stain
Here's how it looks on the lips a few seconds after its dried. It looks natural and a little bit glossy too. You can also use this as a cheek stain by using the tip of your fingers and dabbing it on your cheeks or you can also use a cotton swab to put it on the cheeks and blend it out with a sponge. It's definitely a good makeup to use during the hot summer season for a healthy and glowy looking skin because it's lightweight and won't run.
Now I know some of us might not have a berry tea handy, but there are many other different formulas for a DIY lip stain and I've included some in a list down below in case you want to get on with your very own homemade beauty concoction.
Check out these other options below:
1. Beet and Coconut Oil
This is such a good and healthy formula as well because it doesn't use any chemicals at all, just extract the color by heating the beet in coconut oil and let cool.
2. Kool-Aid and Vaseline
We all know how awesome Kool-Aid is at staining, it's used widely in DIY's like hair coloring and even creating stained clothes. This DIY lip stain requires heating vaseline and incorporating Kool-aid with it to create a petroleum based lip stain.
3. Food Color and Water
Very easy to make and pretty convenient, no heat necessary just mix in a few drops of red food color to about 3 Tablespoons of water and your good to go.
Watch the video tutorial on DIY lip stain by Ela Gale:
Personally, I would go to a craft store and look for a 10 ml roll-on container so I don't have to worry about dipping my finger or lip brush in my DIY lip stain, it'll be so much more convenient to use on my cheeks as well. Plus I can bring it anywhere without having to worry about spillage! Have fun making your own!
Do you have your own DIY lip stain recipe? Let us know in the comments section below, and if you like more DIY's may I suggest this fun DIY eyeshadow formula.
Follow us on Facebook, Twitter, Instagram, and Pinterest for the latest makeup, hair and nail trends!
Featured image via Stylecraze