Are you thinking about going platinum blonde? Well, if you've been a brunette all your life this will definitely be a drastic change, but don't worry this article will help to prepare you for the transition!
Things You Need to Know Before Going Platinum Blonde
 So you wanna change your look in a major way by opting for a trendy platinum blonde shade; sure it looks good, but there are things you need to know before reaching that box of dye. It is certainly a head-turning color but achieving those enviable platinum locs may not be as easy as you might think. So here are some things you need to know beforehand.  You might wanna take note of these.
Will it suit your skin tone?
It's a factor you need to consider before going platinum blonde. The said color suits some skin tones more than others. Just make sure you won't look crazy in the end– unless that's the look you're going for!
You'll have to tweak your makeup and wardrobe
 Of course, you need to change your style up a little bit. Now you have to blend those dark  eyebrows with your new blond hair. Some women opt to bleach their brows to lighter color. You'll have to tweak your makeup routine as well, colors that may have worked perfectly with your brunette hair might be a total 'fail' when you switch to platinum blond. You'll have to experiment until you figure out what works with this new hair color.
You can't DIY
Dyeing your hair to platinum blonde is a long process with several steps involved. You can't do this on your own or at home. It's best to get this done at a salon by someone who has prior experience in this area.
There might be hair damage
Yeah! Don't be surprise when this happens. Your hair will undergo a bit of damage and dryness due to bleaching, toning,  intense coloring and so on.   The texture of your hair will change as well. It might also require chopping or clipping off the ends of your hair.
 No worries, short hair looks classier with platinum blonde anyway.
You have to prep your hair
Hairdressers want you to not wash your hair prior to your appointment. Natural oils coat the scalp and it'll be less painful during the process, so the dirtier the better. Also, avoid excessive brushing of your hair.
It's more expensive than you think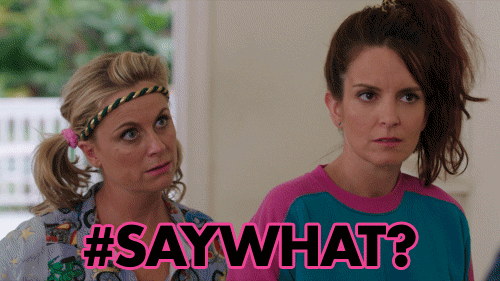 It may cost a bit more to constantly maintain those platinum locs.  After the initial bleaching and coloring,   daily basis upkeep will be important. You'll need to book follow- up appointments with your hairdresser for retouching and you'll need a specific set of hair care products specifically for platinum blond hair maintenance.
Yes, yes it does seem like a lot of work, but 'beauty is pain' after all. Go ahead and have fun with your hair; its always exciting to try something new!
Have you ever tried a crazy color like platinum blond, pink, or even blue? Share your own tips with us in the comment section below.
And read here for tips on how to bleach your hair at home!
More hair articles