Do you want to know how to look younger? Guess what, it's not just about your skin; your hair can say a lot about your age too. So to avoid looking older than you are, avoid these hair mistakes at all cost!
How to Look Younger: Hair Do's and Don'ts When Aging
They don't just say that 'your hair is your crowning glory' for no apparent reason. It has become a common adage because it's the truth. Our hair doesn't only help frame our face, it also complements our skin and can instantly take years off our age. This is precisely why we need to care for our hair and make sure we style it in a way that can make us look younger. If you want to know how to look younger with your hair, check out these 7 hair mistakes you must avoid!
Mistake #1: Super Long Hair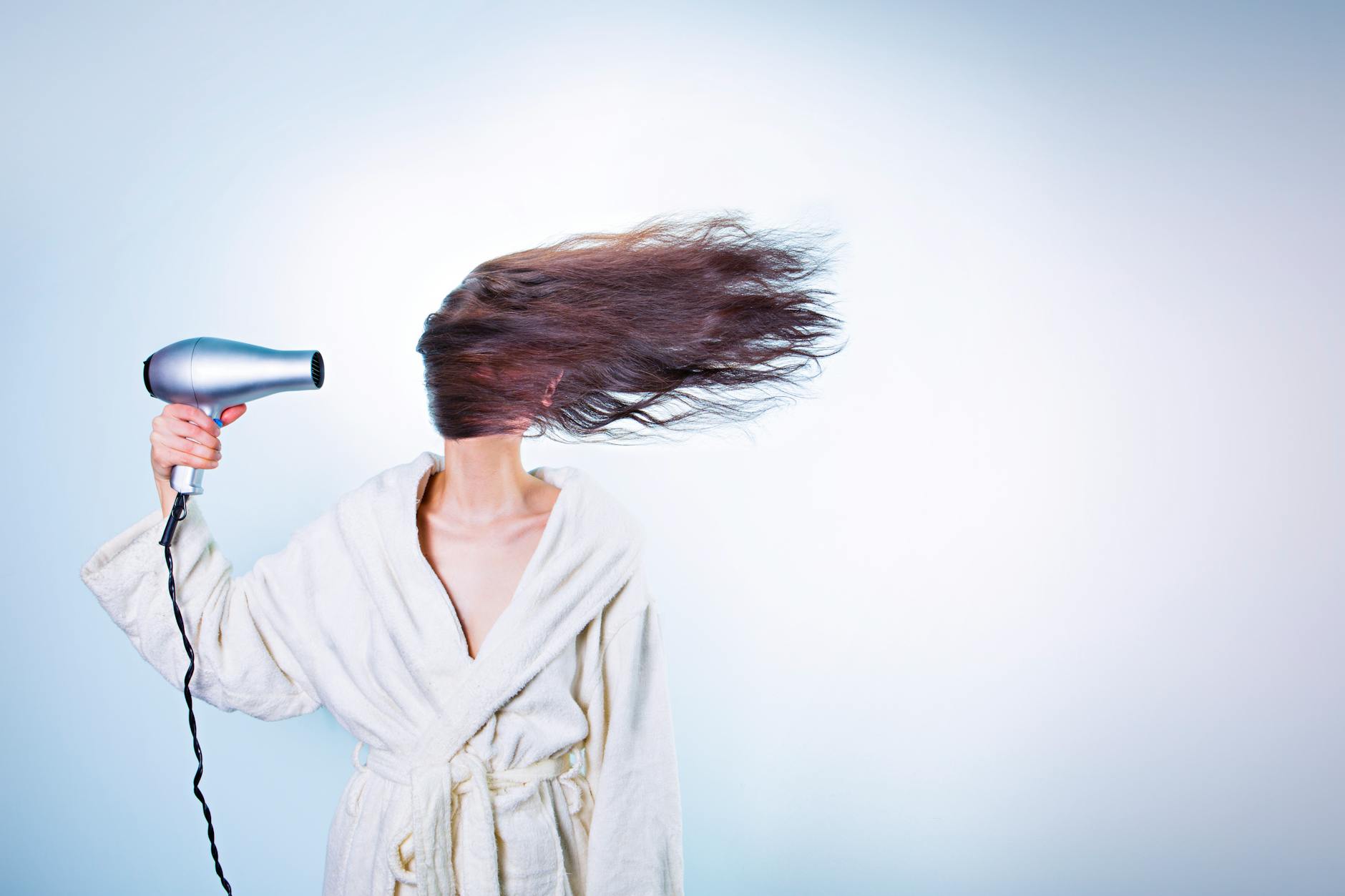 Long beautiful hair is sexy, but super long hair is crazy! Hair length that goes past the ribs will definitely make you look older. Hence, it's time to ditch the cat-lady look and opt for a short bob instead. If you're not fond of really short hair, hair length 1 to 2 inches past the chin is good too. But whatever you do, never go for a hair style that's shorter in front and longer at the back.
Mistake #2: Long Thin Hair
Don't get me wrong, I love Meryl Streep, but her hair is obviously thinning with age. Truth is, if your hair starts to thin, long hair isn't the way to go. It is best to go for short hairstyles, a long bob, or one that has layers and depth.
Mistake #3: Middle Part Hairstyle
The middle part hairstyle is Sarah Jessica Parker's go-to hairstyle. She really loves parting her hair dead in the center. I've seen her do a side part and I think it suits her better. When you're aging, middle parting and severe side parting can make you look older. Instead, do soft irregular parting and change the part every now and then. This is more flattering. Additionally, having bangs can also make you look younger.
Mistake #4: Very Dark Hair

Angelina Jolie as Salt is an icon to me. I loved her transformation from blond to jet black hair and it was a time I wanted to change my hair color too. But the fact is, very dark hair color will add years to your look. It's quite evident with Angelina in the photo above. So, what's the right hair color then? Going up a shade or two from your natural hair color is a good start. However, if you want to add more depth and dimension to your hair, having more than one color is a must. This means having highlights or blending highlights with demi-permanent hair color is key to looking younger.
Mistake #5: Too Much Volume
It's the 21st century, let's leave the crazy teasing in the 70s shall we? Older women, due to hair thinning, feel like they always need to add height and volume to their hair. Well, teased hair will actually make you look older. It is best to use volumizing hair products that will add volume to your hair and do away with the teasing… forever!
Mistake #6: Damaged Hair
Damaged hair will never look good and it will never feel good too. Moreover, damaged hair will make you look older! Since we don't want that, chop off the damaged part of your hair. Sport a shorter hairstyle. But if you really want long hair, we suggest your get hair extensions instead. Extensions add fullness to the hair and hair will look healthier and shinier too… which helps make you look younger!
Mistake #7: Wrong Shampoo
Just like with skin, you have to care for your hair more now that you're older. Ordinary shampoo won't cut it. Your hair will need more TLC. Apply hair mask to deep condition at least once a week. Use color protecting shampoo especially if you get your hair colored. Apply thermal protectant to protect hair from heat. Your locks should look soft and full so you really need a proper haircare regimen.
BONUS: Heavy Makeup
Let's take it from Giuliana Rancic, shall we? Heavy makeup is never good! Since hair and makeup go hand-in-hand, you'll still look older with heavy makeup even if you've got the best hairstyle.
There's always a tendency for older women to overdo their makeup because they try to cover the wrinkles, fine lines, crow's feet and other signs of aging. Nevertheless, there's no need to go crazy on the eyeliner or pack on the eyeshadow. That will only make you look a lot older! Instead, pick a foundation that provides the best coverage for mature skin, accentuate the eyes and lips, and go light everywhere else.
Now that you know what hair mistakes to avoid, let's take a look at the makeup mistakes that will make you older. Check out these tips from Hot and Flashy:
Aging is a natural process we will all go through. Although we accept that fact, that won't stop us from trying to look younger. Remember ladies, in order to look good, you have to feel good, and vice versa. Having thinner hair, sagging skin, and fine lines can dampen your confidence… but you shouldn't let it. Be proactive in making sure you always look great and keep learning new ways on how to look younger the natural way. When you're confident, your youthful glow will naturally come out!
Are you guilty of any of these hair mistakes? Do you have other tips on how to look younger? We surely want to hear from you in the comments section below!
While makeup can help accentuate your beauty, nothing beats healthy and glowing skin. If you haven't started your skincare regimen, check out these 7 Tips to Build the Perfect Skincare Regimen For Mature Skin!
Follow us on Facebook, Twitter, Instagram, and Pinterest for the latest makeup, hair and nail trends!