While we can never forget about red lipstick, we find ourselves jonesin' for a bright, bold orange lipstick. Why? We'll tell you why this lipstick is a necessity in your glam bag.
There's no doubt you have a red, pink, plum and nude lipstick in your makeup bag. You've seen countless runway photos and awards shows where every A-list celebrity is wearing the same shades. On top of that, the most recent YouTube tutorial you've just seen used a nude too. (I know the one I saw, Selena Gomez's 2016 Grammy Awards Makeup Look, did).
But if your makeup bag doesn't have orange lipstick, you're severely limiting the number of fun looks you can create. Why? Because orange lipsticks are great and here's why you need one (or several).
3 Reasons You Need Orange Lipstick
I'm giving you all the reasons you need orange lipstick in your makeup bag, I have several shades of orange lipstick in mine and trust me, they have come to bring fun into your makeup routine. I use them on my clients and on myself and I have always loved how it looks like. If orange is a bit intimidating, get creative it doesn't have to be a true orange all the time it can be a nude orange color or a color that leans towards peach, but trust me when I say orange will spruce up your look any time of the day.
1. They Look Good On Any Skin Tone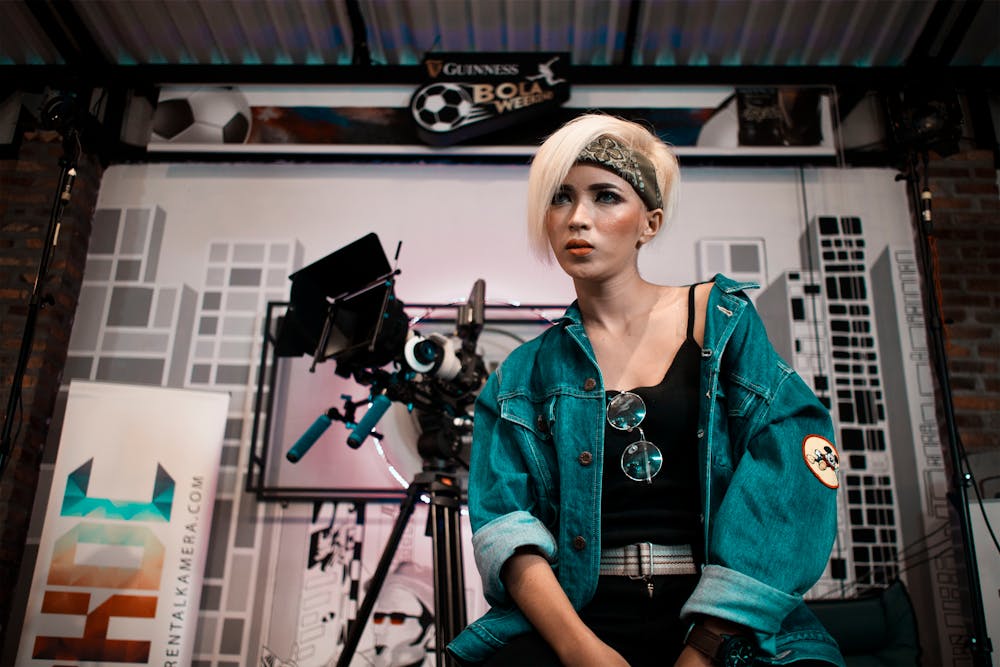 Like red lipstick, orange comes in many shades too. Bright orange, neon orange, true orange and even red-orange. Find your skin's undertone and wearing orange can be as easy and flattering as your go-to red lipstick.
A peachy orange would look really well on medium skin tone, it would also compliment a medium skin's affinity for yellow undertone really well.
Deeper skin tones would look really beautiful with a burnt orange lip color, not only will it look bright and fresh but it will also compliment the warm olive tones on the skin.
Fair skinned ladies would get a lot of compliment against a true orange lip color. The contrast between the colors of the skin and the lipstick will make for an absolutely gorgeous look for the beholden.
2. Celebrities Love Them
Honestly, if you find that you need a lot of convincing to get yourself your own orange lipstick, I'm here to tell you it looks good on a lot of people, even celebrities love it! From Kate Bosworth to Miley Cyrus, they have all worn orange lipsticks and you should too!
This look on Kate Bosworth created by makeup artist to the stars, Hung Vanngo puts the focus of the look on her bright orange puckers, definitely a sight for sore eyes.
Demi Lovato's coral lip color has a nod to its orange origin and compliments her yellow undertones really well.
Miley Cyrus' peachy lip color on The Voice ties up her look without looking over the top, even if we're seeing a lot of colors on her. Such is the power of balance in makeup artistry.
3. It's Unexpected
[instagram url=https://www.instagram.com/p/BNXLzeRAO6q/ hidecaption=true width=625] Reds, pinks, and nudes are all kit staples but orange lipstick puts a different spin on your makeup look. It has the allure of a red lipstick but with a little bit of edge to it that almost makes you want to say "oooh".
If you think orange colors might be a little too daunting for you, you can start with more subdued hues of orange like a peachy orange or a lipgloss that's orange. Find out how you like the color based on your skin and personality, I'm sure you'll find the right shade of orange for you and soon enough you'll be wearing them just as often as you wear your pink or red lipsticks.
You don't have to be a pro to put on an orange lip, watch this video tutorial by Carli Bybel for major inspiration:
Are you ready to try an orange lipstick? Let me know in the comments section below; and if you're looking for makeup brands that sell orange shades, start with these indie makeup brands because they usually will have a wider range of bold and unexpected colors compared to most consumer brands.
Show me your makeup look using orange lipstick by sharing your creation on my Facebook, Instagram, and Twitter feed.